I have done my Erasmus duty, one of the sacred duties of every Turkish teenager. Hello everybody from my post. In this article, at Istanbul University how did I find myself in a lovely town in the south of Germany I will explain what I found while studying international business. Why Germany, why Ravensburg by answering questions, when you go there, I will talk about this. ravensburg erasmus
Why Germany, Why Ravensburg?
Ravensburg is literally at the bottom of Germany. Because of that Because of going to Switzerland, it is much more than going to any big city of Germany. it takes a short time. It is also for the same reason that Swiss who know an account book they come to Germany to go shopping and go back. Zurich's largest city – Zurich I thought it was the capital until I got there – it's about two hours by train. Likewise, the city of Bregenz in Austria takes about an hour by train or bus. As you can see, this little city of Ravensburg, in the middle of three countries, has dozens of places to visit positioned between.
This geopolitical and strategic importance of the city, It is also noticed by merchants centuries before tourists, and trade in the city wellbeing takes its head. Of course, it lost its commercial importance in the middle ages over time. but that period of well-being affects the architecture of the city, and as such, beautiful places to visit us staying. This is why the tourism office of the city is more than a small city in promotions. He describes this place as "City of Towers and Gates" due to the presence of a door.
Lake of Constance
When it comes to Ravensburg, the most important thing that comes to mind is of course not towers, churches or gates. It has an ore that you cannot find in the rest of Germany: the culture of summerhouse! German Known as Bodensee, whose English is Lake of Constance and our Lake Constance This city has a large lake that we call. This lake is in the middle of Switzerland, Austria and Germany and naturally, the cities of all three countries have a coast to this lake. This lake shore cities mostly German seniors and their families own summer houses or on weekends enormous, where he comes to listen, he can do sunbathing and swimming activities at the same time creating an environment. The lake is surrounded by three countries, so you can take the ferry from Germany you can be in Austria or Switzerland in half an hour. ravensburg erasmus
So this is exactly the morning to you Break the lesson and have lunch at a lakeside cafe in Switzerland and catch up with the afternoon lesson offers an opportunity. My humbly suggestion is that you will not break these opportunities olacaktır of course it will apply. Especially instead of visiting the city, visiting natural beauties if you are one, you can take a train from Ravensburg in half an hour on the skirts of the Alps Mountains to be able to do it in Rhainfalls, Europe's biggest waterfall in about forty minutes. To be able to take photos with instagram and about ten minutes journey, the biggest in Europe I think it will attract you to be a bretzel to the seagulls in one of its lakes. ravensburg erasmus
Places to Visit in Ravensburg
The first week you arrive, after walking around Ravensburg and relaxing, you can You can also take the time to explore your city. Ravensburg is officially in city status but As one of the birth and growth in Istanbul, my status may be the district. Ample parking and Fifty thousand people live peacefully with its gardens and quiet streets – now corona A lovely city that has a very exciting day under quarantine due to its pandemic, Ravensburg.
Duale Hochschule Baden-Württemberg Ravensburg University
" Duale Hochschule Baden-Württemberg Ravensburg " is his own small but big heart It is the university of the city with a long name but not so long. Opened in 2009 is known for having all the students that it has in it. School Due to its concept, all students are also employees of a company. From the moment they enter the school companies are distributed to a certain period of the year. they also study at school. Since they are company employees, their salaries are You will understand that Dhbw students study school and get money on it. After graduation then whether I will be a cashier at Lidl or will I take the exams and get polizei Dhbw students who do not have a profession will be very pleased with this concept they also live university life. ravensburg erasmus
Speaking of university life, what kind of city is Ravensburg for Erasmus? Spacious, clean, both it is a city where you can find everything you are looking for. Anyway I will not go away museums and art galleries that you will never postpone and say, pubs, cafes and restaurants, even if you think it is a bit too much the giant Müller, who is not looking for but has everything you see when you see it, The friendly four of Erasmus, Aldi-Lidl-Netto-Norma markets you can find some better quality and expensive products as soon as we say we take out and Kaufland will make those who love to visit the market very happy. but the cathedrals you will continue to pretend to be very impressed in the upcoming trips, churches, chapels…
Turkish Supermarket in Ravensburg
Yes, these are listed in almost every European city expected minimum facilities. But Ravensburg offers you no other city – to offer the powerman is not enough – something is being offered. I would call it a huge Turkish supermarket if you think you are wrong. During my stay, I go to that Turkish market once but it fell inside Turkey Türkiyevar environment than my gained experience by Erasmusu fearing that it would not be accepted, I took care not to cross the street again. Anyway, this unique feature that Ravensburg offers you: Free transportation! Ravensburger
Ravensburg  gives you free public transportation during your education!
On the first day I registered an address to the municipality, the person in charge said, "Ravensburg Municipality He gives you free public transportation during your education here. " I found out that by hiding my tears I would no longer give the bus 2.50 euros. 65 years old This card, which gives me the opportunity to go anywhere by bus like uncles with a card, is also it also included the trains and buses of the surrounding cities. Ability to go to Australia for free The day I learned that I had the opportunity, I felt myself in Europe. Bulk at the same time not paying to carry and traveling more with the savings of that money, more alcohol spending nonsense, saying that I will not spend nonsense, was giving the opportunity to do. ravensburg erasmus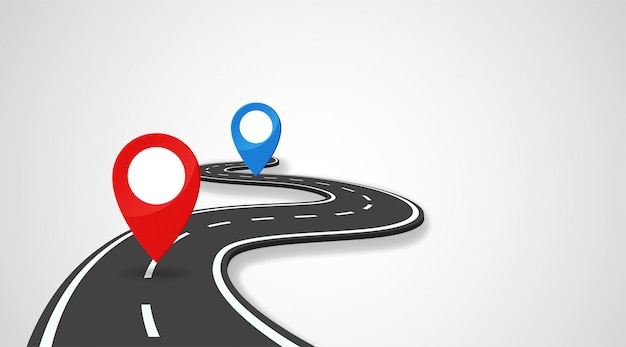 Night Life in Ravensburg
Let's ask everyone's questions such as transportation and shelter so that they do not wonder and shame. to the question he kept to the end. Ravensburg Nightlife! Fifty thousand inhabitants, a quiet lake side I know you are concerned about the lack of nightlife when it comes to town. your concern you are right. Because Ravensburg is in the setting of big German cities like Berlin or Cologne. no nightlife. But this is a student city after all. Always a party somewhere you can be sure it turns.
If there is no party that night, I am sorry to say that they may not have invited you. Party in four of the city's four night clubs, especially on weekdays It happens. Students coming from another city on weekends are great because they return to their families parties are always held on weekdays, when young people are in the city. It's a town and because the number of universities is one, to remember people after a certain time You start. In the morning, you can see the girl studying next to you in the library in the middle of the track, two The man who did not help you at school day before is now helping girls at the party you can catch or dance yourself in the evening with a type that you won't look at in class you can find. Because you are in a small city, there is not a lot of options but a safe while having fun in the environment, you find yourself.
Summary…
I think I can answer the Ravensburg questions a bit. your school He may not have an agreement with Ravensburg, as he stayed at Istanbul University and Mersin. There is no school with an agreement outside the university. But the stranger who goes to Ravensburg students are in a wide range from Thailand to Chile. At what school you study read, my humble experience will be to make your Eramus duty in Germany. Germany is civilization, Germany is science, Europe's locomotive, Germany is money, their school is good, stylish in your resume. Germany is good. Don't go to Italy, Spain I'm not saying. Go again as a hobby, see but come back.
Thank you so much for reading With love and greetings
---
To Read Other Germany Erasmus Memories You Can Click
---
If you want to get notifications properly, you can JOIN THE ABOUT ERASMUS TELEGRAM GROUP. In this way, you can ASK YOUR QUESTIONS ABOUT ERASMUS.
Don't forget, we are a huge family who wants to help each other and we are waiting for you!
Average rating 5 / 5. Vote count: 1